Jason Rosenblatt Quartet
Featuring genre-busting harmonica, Jason Rosenblatt's, Wiseman's Rag delivers a slightly twisted take on blues, roots and early jazz. Composer, pianist and vocalist Jason Rosenblatt is one of the world's foremost harmonica innovators. A disciple of master Howard Levy, his performance on the unassuming instrument helped open new musical ground for the instrument long associated with "the blues," into art forms as diverse as jazz, bluegrass, klezmer and Turkish music. Rosenblatt, best known for his work with Montreal-based Shtreiml, with whom he has recorded four albums and toured internationally, eschews the group's Eastern-European inflections and instead turns to the sounds of the Mighty Mississippi for inspiration. With hues of Jelly Roll Morton, Professor Longhair and Sonny Boy Williamson, Rosenblatt's all original repertoire is gritty but performed with good humour.
Quatuor Jason Rosenblatt
Mettant en vedette un harmonica qui métisse différents styles musicaux, le nouvel album « Wiseman's Rag » de Jason Rosenblatt nous propose une perspective tordue du blues, de la musique roots et du vieux jazz. Le compositeur, pianiste et interprète Jason Rosenblatt est l'un des principaux innovateurs de l'harmonica au monde. Étant disciple du maitre Howard Levy, sa performance sur ce petit instrument sans prétention et généralement associé au blues ouvre de nouvelles avenues vers le jazz, le bluegrass et les musiques klezmer et turque. Rosenblatt, mieux connu pour son travail avec le groupe Montréalais Shtreiml avec qui il a fait des tournées mondiales et enregistré quatre albums, choisit cette fois-ci d'éviter les influences de l'Europe de l'Est et s'inspire plutôt des sons du fleuve Mississipi. Avec des nuances de Jelly Roll Morton, Professor Longhair et Sonny Boy Williamson, le répertoire original de Rosenblatt est un tantinet grinçante mais réalisée avec humour.
Har Meron - A brooding hommage to the music of the Jewish mystics.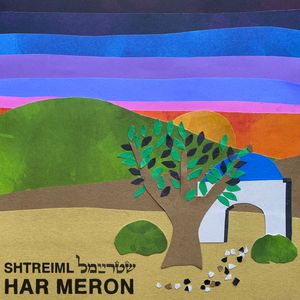 Wiseman's Rag - A slightly twisted take on blues, roots and early jazz.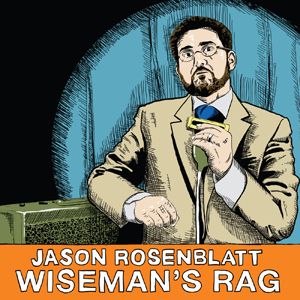 Brass Fabulous - A raucous explosion of original Eastern European brass band music.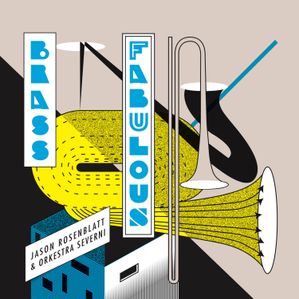 NEW BOOK!!! A collection of over 60 pieces pieces in a variety of styles from Klezmer and Ragtime to Jazz and Quebecois